Meyer Lemoncello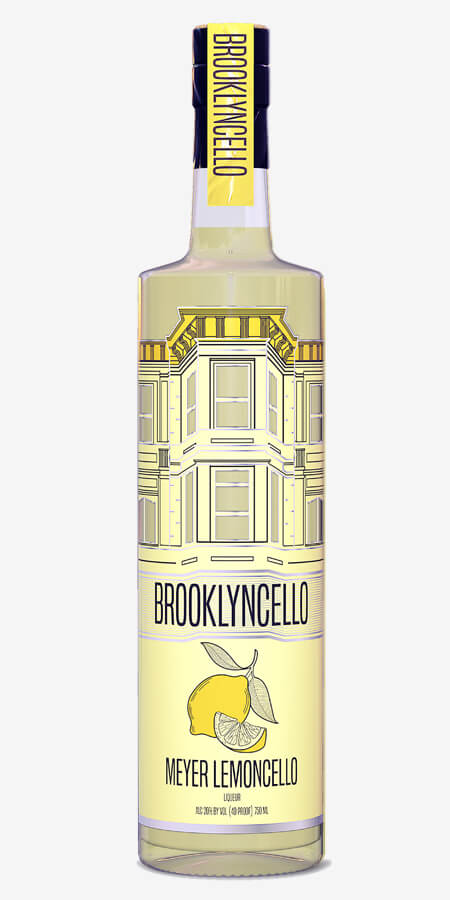 The Meyer lemon is the juicier, tastier, and more fragrant cousin of plain ol' lemons. Bred over a century ago as a hybrid of the ancient citron, the sweet mandarin, and the bitter pomelo, Meyer lemons form the perfect base for a modern limoncello. Our process emphasizes the floral, fruity, and naturally sweet elements of the Meyer lemon, differentiating our limoncello from the many others that rely heavily on added sugar. You'll be pleasantly surprised by the range of tasting notes exhibited by our Meyer Lemoncello, which lends itself perfectly to any drink in need of a citrusy boost.
Like all our 'cellos, our Meyer Lemoncello is only made seasonally from Meyer lemons at peak freshness. We immediately infuse our ultra-pure, 4x charcoal filtered neutral alcohol with hand peeled lemon zest, and then we juice the lemons (strictly by cold-pressing). While most limoncello recipes discard the juice, our no-waste model incorporates it in a way that only improves the final product. Our process is slow, and takes hours of manual labor, but our small-batch method yields the biggest flavors—you'll notice after the first sip!
While it's excellent chilled on its own, you can use Meyer Lemoncello in any cocktail recipe that relies on zesty lemon flavor or the citrusy sweetness of triple sec. Try a refreshing mojito, a fun pisco sour or a simple lemon drop. Our favorite? A lemon and basil martini: muddle basil leaves in a glass with 2 parts gin. Add 1 part Meyer Lemoncello, stir with ice, and strain into a chilled martini glass. It's a beautiful refresher that takes you on the first flight out of NYC and into the warm waters of the Amalfi coast.
Explore other Brooklyncello products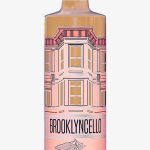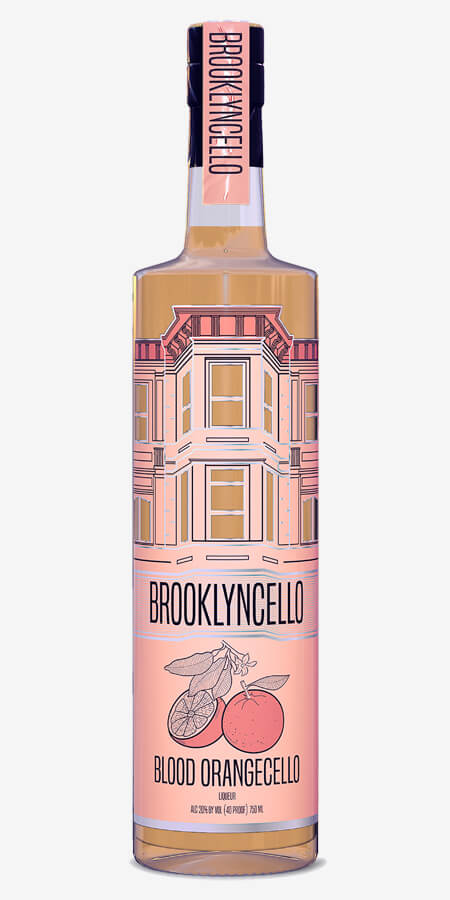 Blood Orangecello
This fruit-forward 'cello is juicy, its orange notes complemented by hints of stone fruit and berries––this 'cello is the perfect ingredient to class up any drink.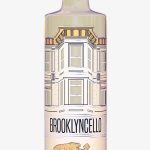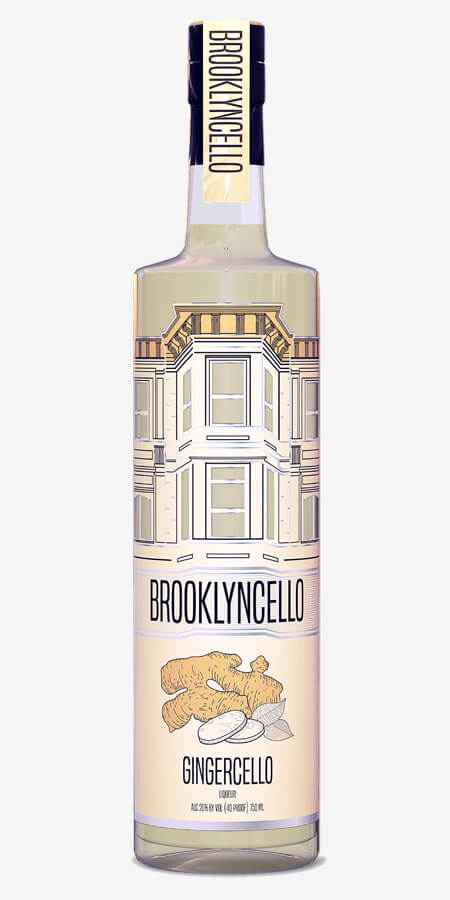 Gingercello
Fiery, crisp, and bold, Gingercello adds an ultra-fresh gingery punch to a wide range of cocktails that dare to be more than ordinary.